I am not much of a band-wagoner, but some trends cannot be ignored. Mccalls 7542 is fast becoming a very popular make in the sewing community.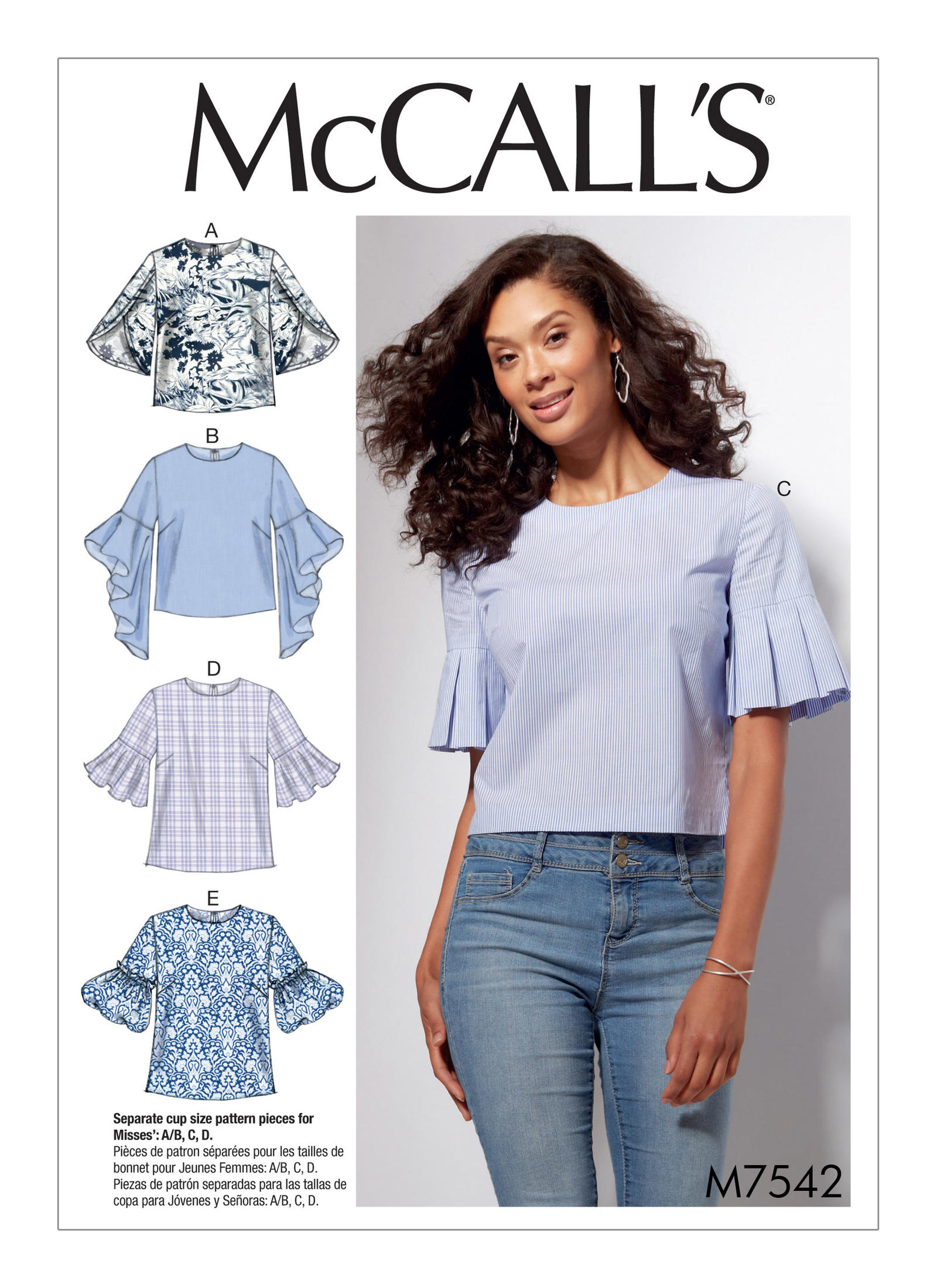 When it was initially released, I passed on it in favor of other choices. I love the sleeve options, but I thought it was a bit boxy and too short. Those are simple tweaks, but I passed on it. THEN, I started seeing the variations on Instagram and starting falling in love with it.
I found it on sale a second time so, I decided to buy it.
I made the tulip sleeve view using double-layer cotton jersey in reverse applique. I c
ut the pieces in my ready to wear size. This is my usual pattern co
nversion for jersey hand-stitching. This makes the top close-fitting, eliminating the ease.
In addition, I added about 3-inches to the length and lowered the neckline by 1-inch.
I sewed it with a combination of machine and hand-sewing techniques.
To begin, I airbrushed cream-colored paint on the top layer of fabric using my flower stencil. I then added it to the back layer and stitched them together using a 5.0 stitch length using a ball point Chrome needle from Schemtz.
Once all cut, I carefully cut the middles of the shapes taking care not to cut the bottom layer.
I really love these sleeves! I have nothing like them in my wardrobe and they really elevate a simple top.
The body of the top is made in double layers. I added a third layer to the sleeves to mask the bobbin threads on the underside. Once inserted in the body of the top, I trimmed the seam allowance of the sleeve head to reduce bulk.
To finish the neckline, I added a bias strip of jersey and stitched it in place using a hand-sewn chain stitch.
I love all the texture in this top. As a final step, I felled the seams to the sides and
top-stitched them by hand-sewing them to the back. I left the bottom of the top un-hemmed with a raw edge.
I really like this top and the drama of the sleeves. I will certainly make this again and definitely
the other views.
Bianca