I just love when one creative adventure is the inspiration for another. I recently painted some fabric using the flour-resist technique I have previously detailed here and in the August/September issue of Sew News Magazine. A bi-product of this process is a painted and cracked flour surface that is washed away to reveal a more subtle painted surface beneath. I love the look of this stage of the process and always feel it is such a waste to dispose of the beauty made.
This time, I took photos of the various sections of the fabric hoping to devise a plan to use them at some point.
Nature's Fabric now allows customers to print digital images on various knit fabrics. This new option was timely and I was excited to play with one of my photos that I was anxious to wear. My abstract image met the
300 DPI quality requirement, but did not have a seamless repeat (think floral designs and recurring patterns). If you know me, you know I am open to experimentation. Despite the lack of seamless repeat, I was curious to see what my submitted image would produce. I was willing to break the rules and see what I got with my image.
Here is the image I emailed after placing my order. It is the same image
flipped and joined on the long side in a photo program.
The proof of the image looked like this and gave approval to print.
The image was perfectly transferred to 2-yards of double brushed polyester. The 300 gsm weight fabric is soft like a plush fleece with a smooth top surface and textured underside. My kids love the feel of this fabric so much, it almost broke their hearts to know it was all mine.
I love that the yellow edges created a bold stripe against what looks like a galaxy design.
When I ordered the fabric, I initally planned to use it to make a dress. After seeing it, and feeling it, I knew I wanted to get more wear out of it than I would with a statement dress. I opted instead to make a cardigan that I can use frequently. I love the cocoon shape of Simplicity 8740, view D. The fabric requirements meant I could maximize most of my fabric with very little waste.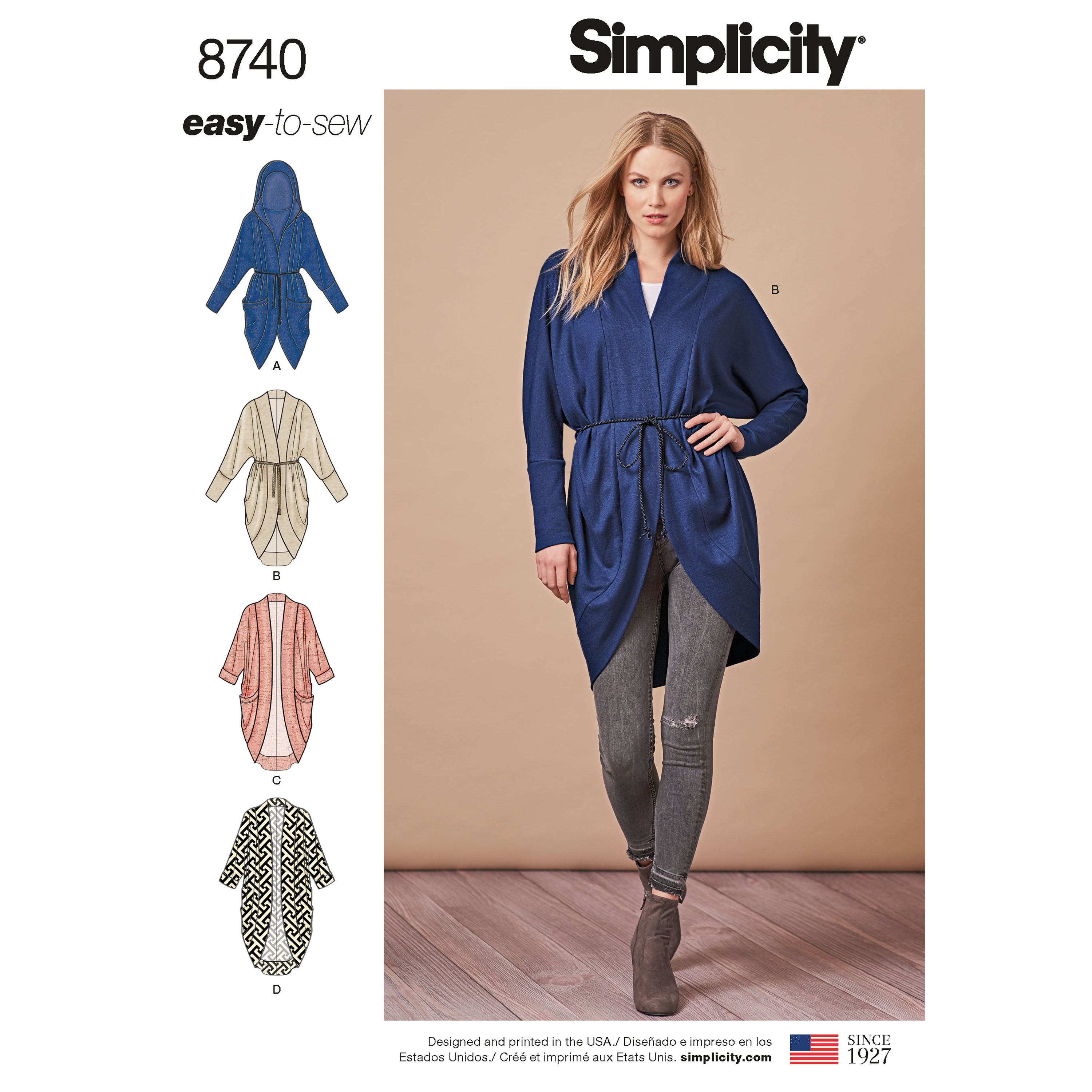 I was also drawn to this pattern because of the front and sleeve bands. I oriented them horizontally for visual interest against the vertical stripes of the body. This is a fast, easy and comfortable garment to make an wear.



I made the size medium and with my denser fabric, love the way the weight plays with the drape and stripe on the print.



I am very impressed with the quality of this image and the way it is reproduced onto the fabric. It has exceeded my expectations.


I love the result of my "take this image and make it work" approach to this project. It does not have definite shapes, text, or required vertical or horizontal orientation. If it did, I would have needed to be more technical with my image choice and creation. This is a video on how to do seamless repeats for fabric printing. It will help you plan your design for printing.
Once designed, y
our image will have to be at least 300 dpi for clear printing. If it all seems overwhelming, the staff of Nature's Fabric is very friendly and helpful if you have questions as you go.
Have you created and digitally printed fabric before? What software did you use to create it? Which service did you use? What has your experience been like?Would you do it again? I will be making more for sure. The only question is which photo to use next!