I wish it would rain! The skies keep rumbling with sounds of thunder, and clouds grow dark, but nothing happens. We want it to rain so Little Miss can play fun games outside in her new Twister mat raincoat.
Ever since I made
my Twister Poncho
a few years ago, she has been asking for her own. I resisted until now because my poncho was large enough to cover me and both kids easily.
Everyone is getting bigger so it was time to make hers. I have been steadily collecting Twister games from resale stores when I come across them. They are available in retail stores, but you can't beat a resale price and opportunity to upcycle an item that may be one step from the landfill. I needed two for my adult poncho and two for hers, but one would have enough for her. I chose two because of design decisions I made.
I used Simplicity 8305 for this project because it didn't require much modification to make it a raincoat. It is a combination of view A and C with modified the pockets.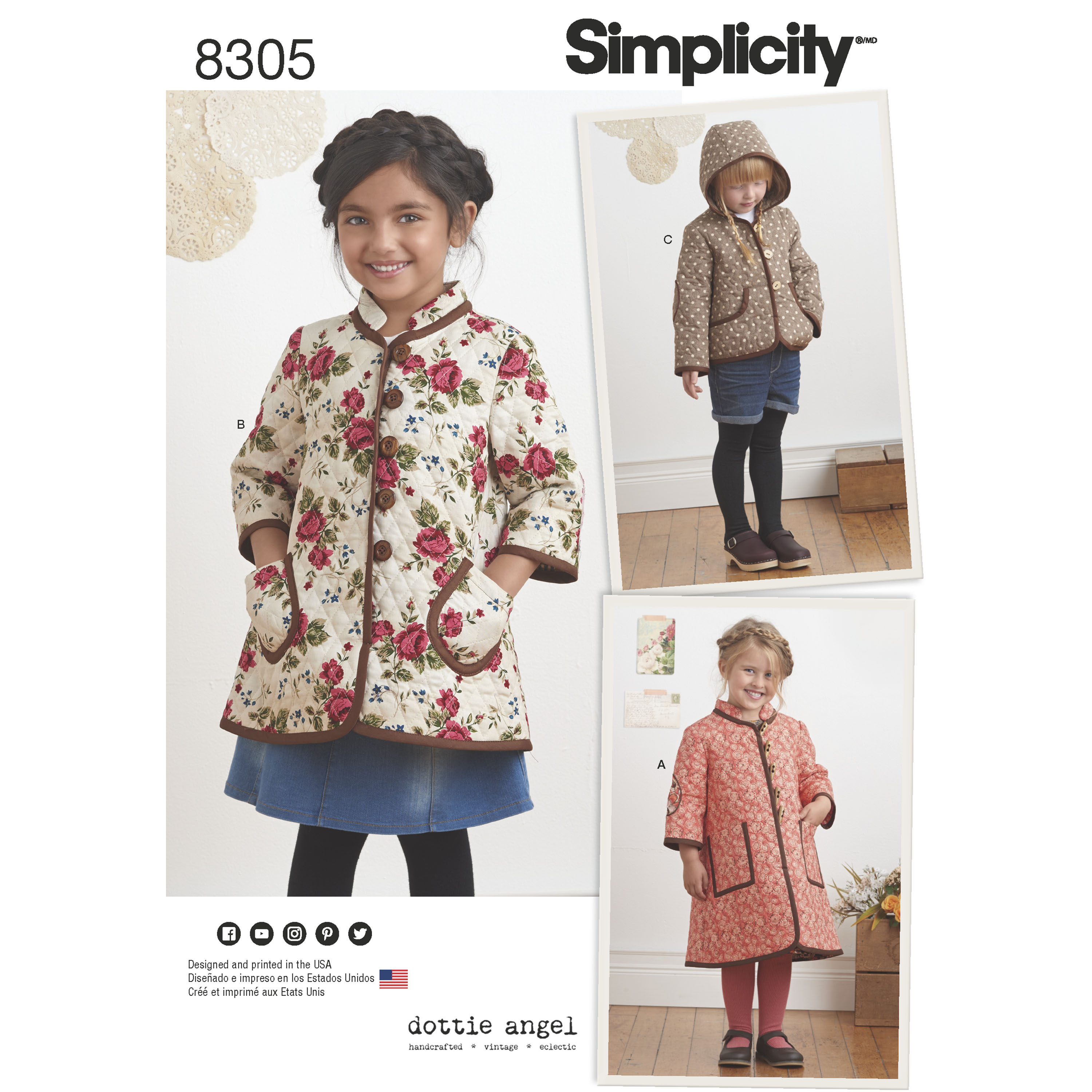 Working with the Twister mat requires a bit more focus and a few more tricks than working with fabric. You don't want to melt or tear the plastic. Ripping seams due to mistakes will result in many perforations in the seams so I had to take time.
This was not a fast, complete in one sitting make. It took about 2 days of work to come together and we love the result.
Toss it in the dryer on express cycle with a damp paper towel to get the wrinkles out before cutting. Check periodically to make sure it isn't too hot.

When pressing during construction, press the lining side with a low iron

Underline the Twister fabric with lining fabric so they behave as one. I used four colors of thread and my serger for this.

Use clips instead of pins to hold the fabrics together

Sew with jersey/ball point needles or any with a fine point
I learned a lot from making the poncho for myself and customers. I took those lessons and added fun touches to this raincoat.
Little Miss is enjoying a summer of color with purple dyed hair. I took advantage of her love of color and added them every chance I had.
The first added color feature is multi-colored bias binding with rainbow color thread stitching
To make the multi-color binding:
Begin with purchased extra wide double fold bias tape

I cut 12-inch sections of all of the colors

Open the ends and pin, right sides together, raw edges even

Stitch the ends together

Press seams open

Refold along original foldlines and press
To that, I also added mismatched buttons and button loops
Alternately placed bias-trimmed pockets
I really like the three-part hood of this pattern. It allowed me to showcase key aspects of the game mat.
A "Stockin' Feet Game"
"Twister"
"The Game That Ties You Up In Knots"
I am ridiculously thrilled with the lining fabric and how perfect it is for this project!
I love the primary color hand prints on this fabric that I got at an estate sale. It is perfect for a Twister raincoat!
It is hurricane season in Texas, so I know the rains will come. In the meantime, a little plea to the sky cannot hurt right?
Well, that didn't work. We will enjoy the sunny day anyway.
Happy Sewing,
Bianca