They say the body you want in June begins in January. With another round of knee surgery, I was immobile in January and February. A healthy healed body was a priority over any real or imagined summer beach body. With a good doctor, rest and physical therapy, I can begin to think about rebuilding strength in my body with workouts. When I work out, I am usually that person in the gym or park wearing mismatched t-shirts,
a shorts bra
and uninspired shorts. My logic has been, "they are going to get gross and sweaty, so why does it matter?".
Little Miss is old enough to workout with me at the gym or alongside me at the park. She has awesome fitness clothes that I bought her when a local store went out of business. The times I have taken her to workout with me, she has looked great, me, not so much. She doesn't care what I wear and is not embarrassed
by me; she is just happy we are there together. Seeing how cute she looks however, made me want to make more of an effort.
I took advantage of Nature's Fabrics sale

last month and bought Midnight Blue Space dye and Ocean Space Dye Knit with the goal of making activewear for myself. When the fabric arrived, I loved it so much, I didn't want to make workout clothes anymore! I don't enjoy working out and didn't want to "waste" such yummy fabric on a dreaded activity. I hemmed and hawed for most of the month vacillating between day wear and workout gear. In the end, I decided I should go ahead with the original plan because the wonderful feel of the fabric could only improve the workout experience.
A sale at the fabric store lead me to a Simplicity sale and their new patterns.I went with Simplicity 8634 for the top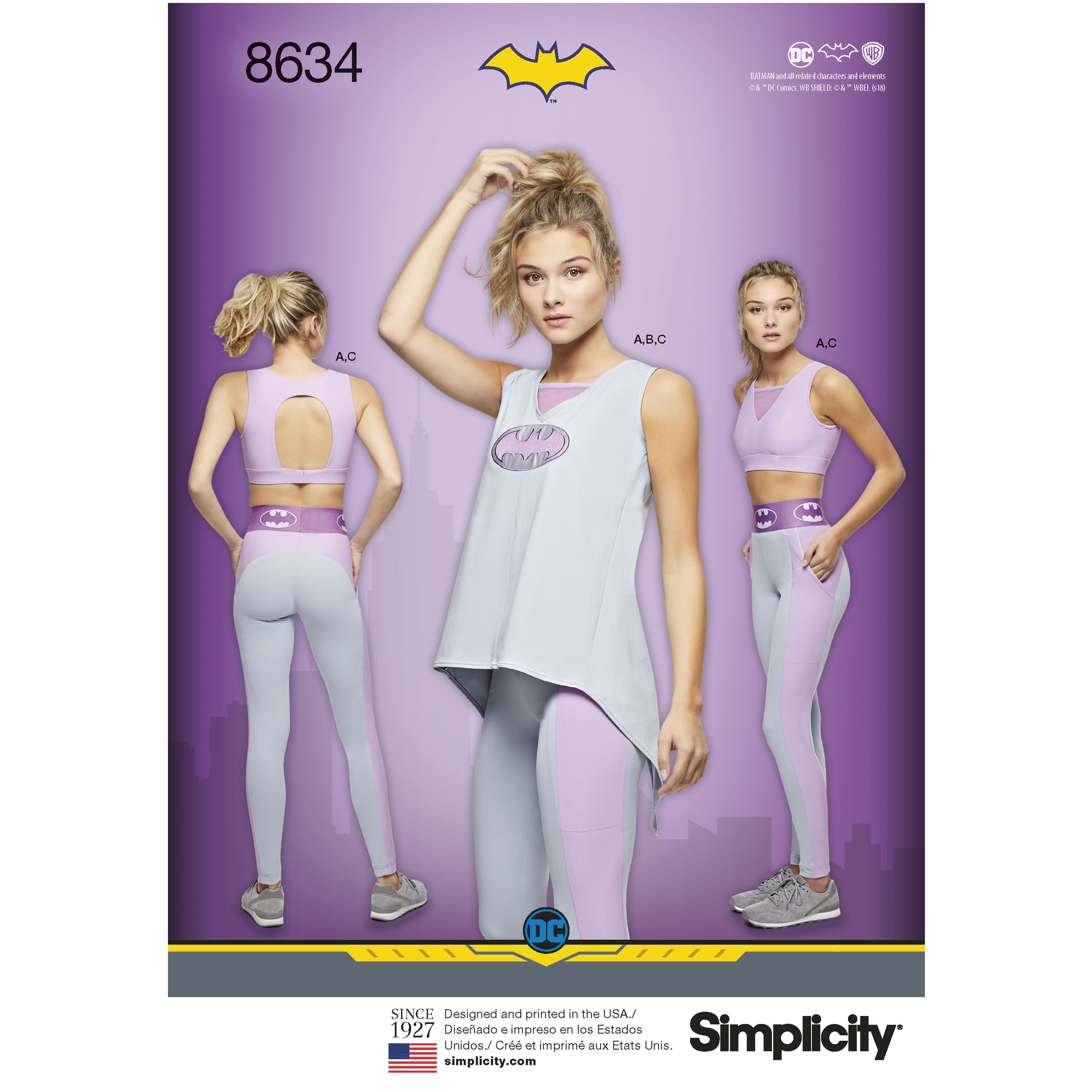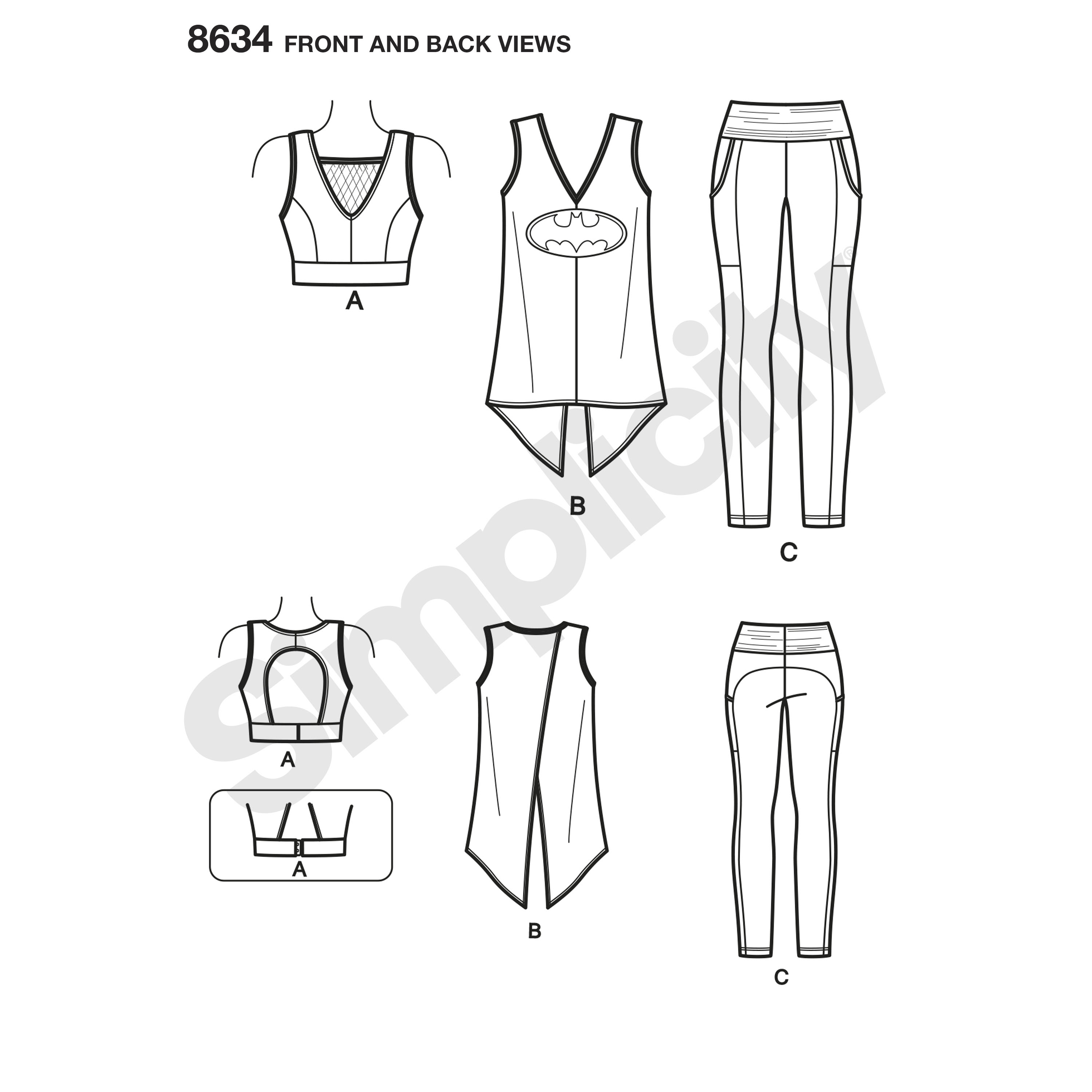 and Simplicity 8212 for the leggings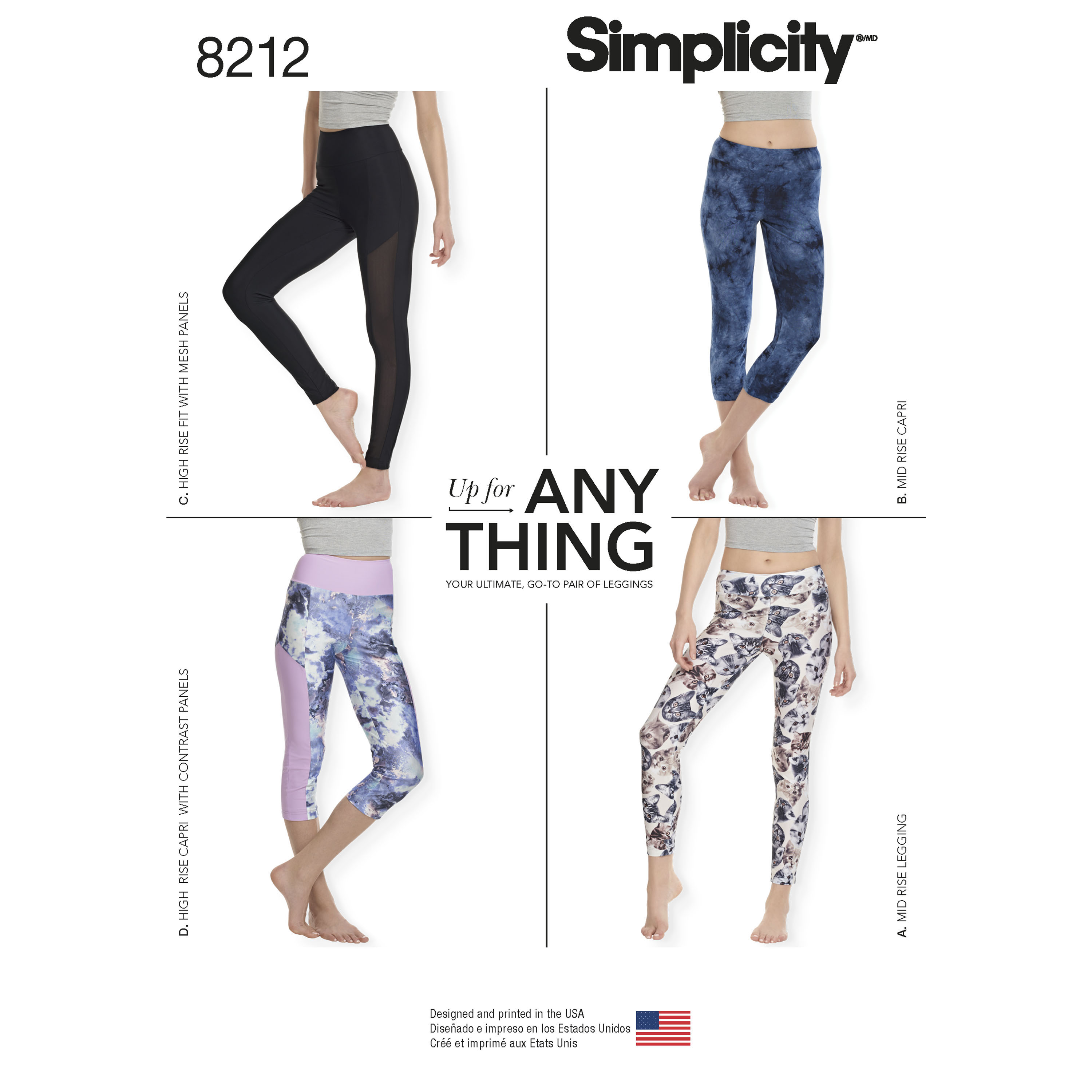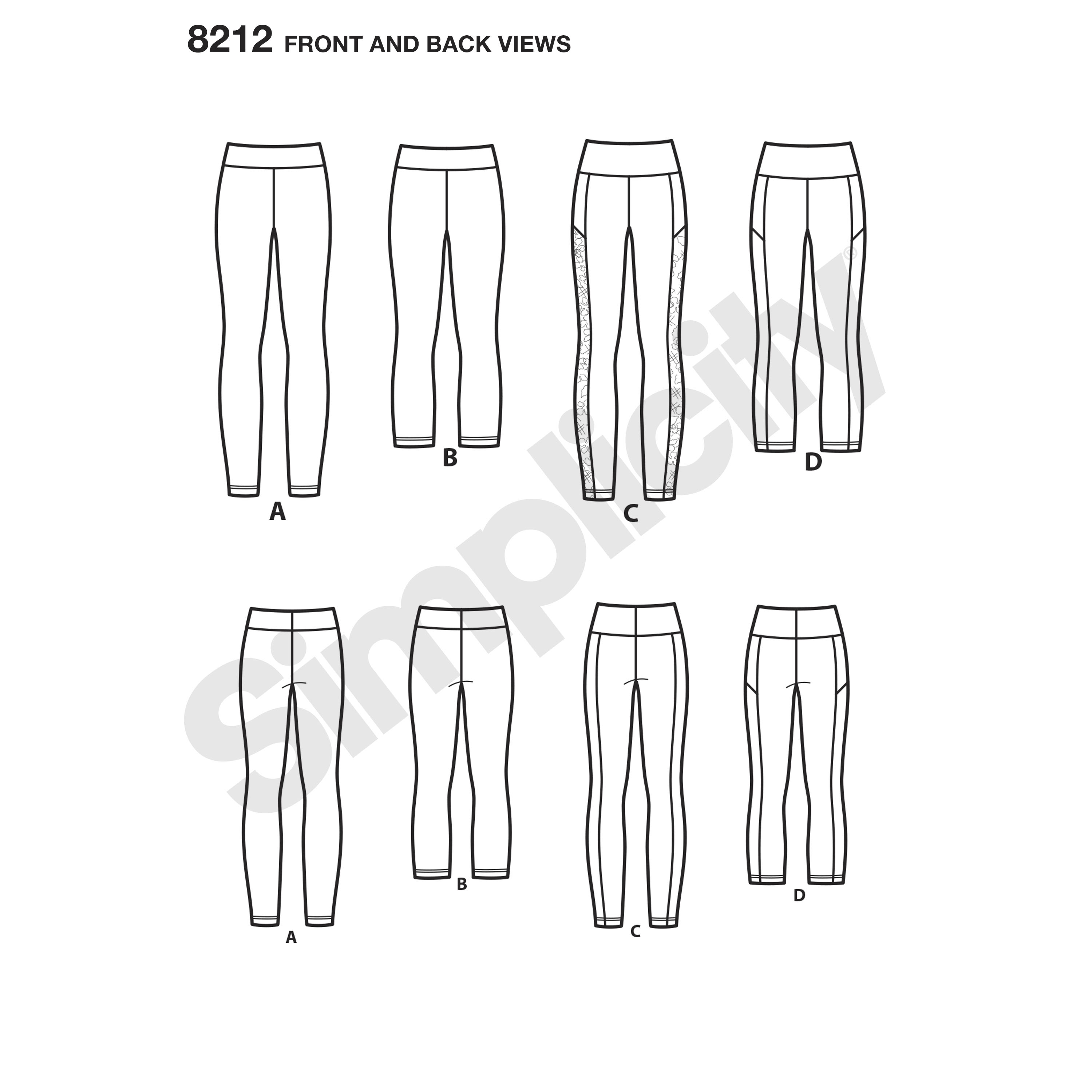 The line art of the patterns made me think they would be a good candidate for color-blocking. It was a fun way to tie the two fabrics together. In a happy coincidence, my fabrics match my swing arm weights and ankle weights. They help me get more bang for my buck on my walks.
The patterns were easy to sew straight from the package. I only tweaked them slightly. I added two inches to the front an back of the shirt to give a bit more coverage.
The crossover back is secured only at the neckline and shoulders. The overlap covers the back area over the bra, but I wanted more security. I stitched the overlap together along the edge ending where it begins to open. This with the high waist of the leggings, provides the necessary back coverage.
I don't own a coverstitch machine so I sewed this on my domestic machine and serger.
I used a twin needle with contrasting thread for all the hemming and topstitch details.
After planning my outfit, saw I had enough fabric to make a set for my daughter. I considered identical outfits, but I opted for coordinating pieces to allow me to play with a little embellishment.
I don't have a pattern specific for athleisure patterns for girls in my stash. I found Simplicity 8184 with its tank top and leggings knew it would work.
I colorblocked the leggings and added a stripe embellishment to the top. I cut 1-inch stripes of fabric, folded the edges under and secured them to the shirt front using the twin needle.
She too loves the soft hand of this fabric and wants me to make pajamas and everyday clothes with it. This knit has a lot of stretch. For a close to body fit, I suggest going down a pattern size when sewing with it.
She loves that she can do handstands and flips without having to tuck her top in first.
I am so glad I went ahead and made these outfits. It feels good to get moving again. As I was getting ready for my third knee surgery, Little Miss asked, "Will you ever be able to run with me again?". It was heartbreaking!
I am still months away from running, but we can go out together and break a sweat!
Bianca
P.s. Thanks to those who voted for my quilt from the previous post! I won the Pattern Review Quilt Contest!