You guys! You will have to stop me from making my new love, caftans. I know you may be thinking I am nuts for loving these shapeless frocks, but I do.
Photos taken by my 8 year old :)
For better or worse, I grew up watching Mrs. Roper on Three's Company. Her Bohemian clothes, along with her attitude
subconsciously
imprinted on my fashion sense.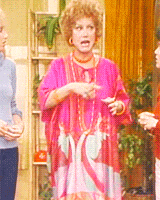 I own many caftan patterns and discovered that I had 2 Simplicity 5315 in my stash and knew it was time to get one made.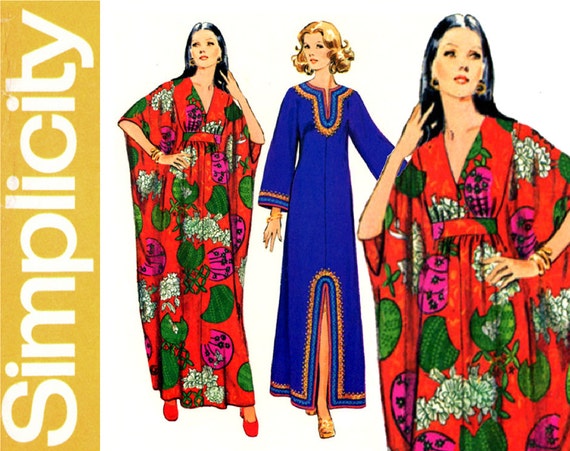 This pattern requires almost 4 yards of 60-inch fabric. I had 4-yards of a fun black and white stripe fabric in my stash.
It is a rayon/lyrca jersey that I bought from Fabric Mart a year ago.
The fabric has a combination of wide and thin stripes across its width.
I played with the placement using the thin ones on the upper bodice, wide ones on the skirt and a cut of black for the midriff.
The back of the dress required no manipulation of the print of the fabric.
I really enjoy sewing older patterns because I learn so much. Before sewing this up, I was curious about how the armhole would be finished.
I had concerns that the weight of my knit would make the opening flimsy, but it turned out great!
Many caftans are voluminous AND shapeless. This one has some built in shaping that makes it more appealing. The midriff can be adjusted inside with seam binding ties that wraps and is secured around the body.
That feature along with deep V-neck makes this one a winner.
I think if Mrs. Roper wore this caftan, she wouldn't have had to work so hard to get some loving from Mr. Roper.
I will be making more caftans for sure. I am not sure if it will be from this pattern or if I will try the others in my stash. If you look closely at the photo above, you will see a line at my knee. After two knee surgeries last year, one on each knee, I am wearing braces daily. It has been very discouraging to live with chronic pain and feel out of control with my body. I have not been able to get in minimal daily step requirements or do cardio exercise for most of the year. Daily frustrations, weight gain and pain forced me to be a stronger advocate for my health. I demanded more from my doctor and my new braces are part of my new treatment plan. They are unattractive but helping my physical and mental health.
I love that I sew. I can make clothes to suit my physical needs and provide a creative outlet. My future sewing will include more maxi length dresses, tunics and caftans. Lucky for me, injury or not, that's what I like.
Side note: Be sure to sign in to my interview on That Sewing Blab on Tuesday. See the previous post for all the details.