The summer temperatures here in Texas are consistently hitting three digits! It is so hot that I have to balance combating cabin fever with braving the heat outside. With two creative book-loving kids, staying inside usually wins out. Thankfully, I have
wonderful fabrics to play with, so staying in sewing is not a difficult choice for me.
The new Lucy's Garden collection by Riley Blake Designs has allowed me the illusion of a beautiful botanical garden while enjoying the comfort of the indoors.
I love the rich colors and varied patterns in the collection. My first choice was the teal colorway of Tile Teal design.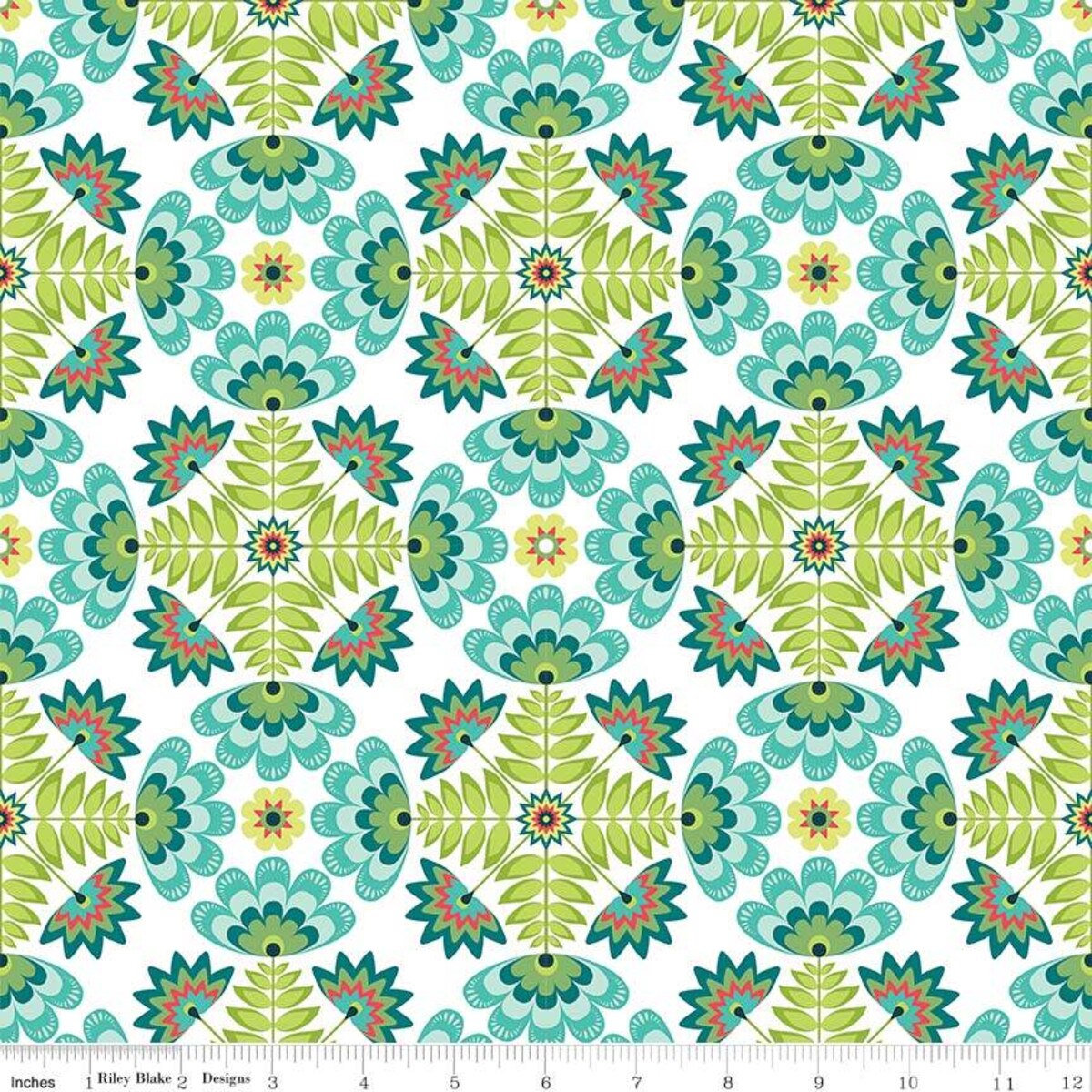 I thought is was a perfect fabric did a little sewing in my time machine using Vintage Very Easy Vogue 9185.
This vintage pattern is a shaped and flared tent dress with ankle-length and a knee-length options. You know I love a good maxi dress and will certainly revisit this pattern later for that length. I thought the scale of this print and the weight of the fine cotton would work well in the shorter length version.
I love the large wing collar and button front opening.
Who can resist a dress with side-seam pockets?
The halter back is new to my wardrobe, and I love it with this dress!
Tent dresses sometimes get a bad rep for their shapeless style. Despite the risk of unsolicited "Congratulations! (
um, thanks?
)" and "When are you due (the
12th of never!
)?",
I love absolutely them! They are perfect for Summer allowing for effortless style and much needed airflow on hot days.
This pattern includes a belt for cinching in the fullness at the waist if I choose.
This is a fun fabric, but it is not without its challenges in garment sewing. The fabric needed to be treated like a plaid or a stripe. Care was taken so the design
alignment continued along the seam lines. Aligning and pinning through the top and bottom fabrics before cutting, helped with this.
I also considered the bust dart positioning with the layout. The design was placed so there was no unfortunate center flower placement at the bust apex.
The second project I made using fabric from this collection brought great skepticism and ire from my 10-year old. During the planning phase, she could not imagine a scenario where me wearing Lucy's Garden Main, with its' rooster motif would be appealing. She thought it was beautiful, but best suited for kitchen or sewing room accessories.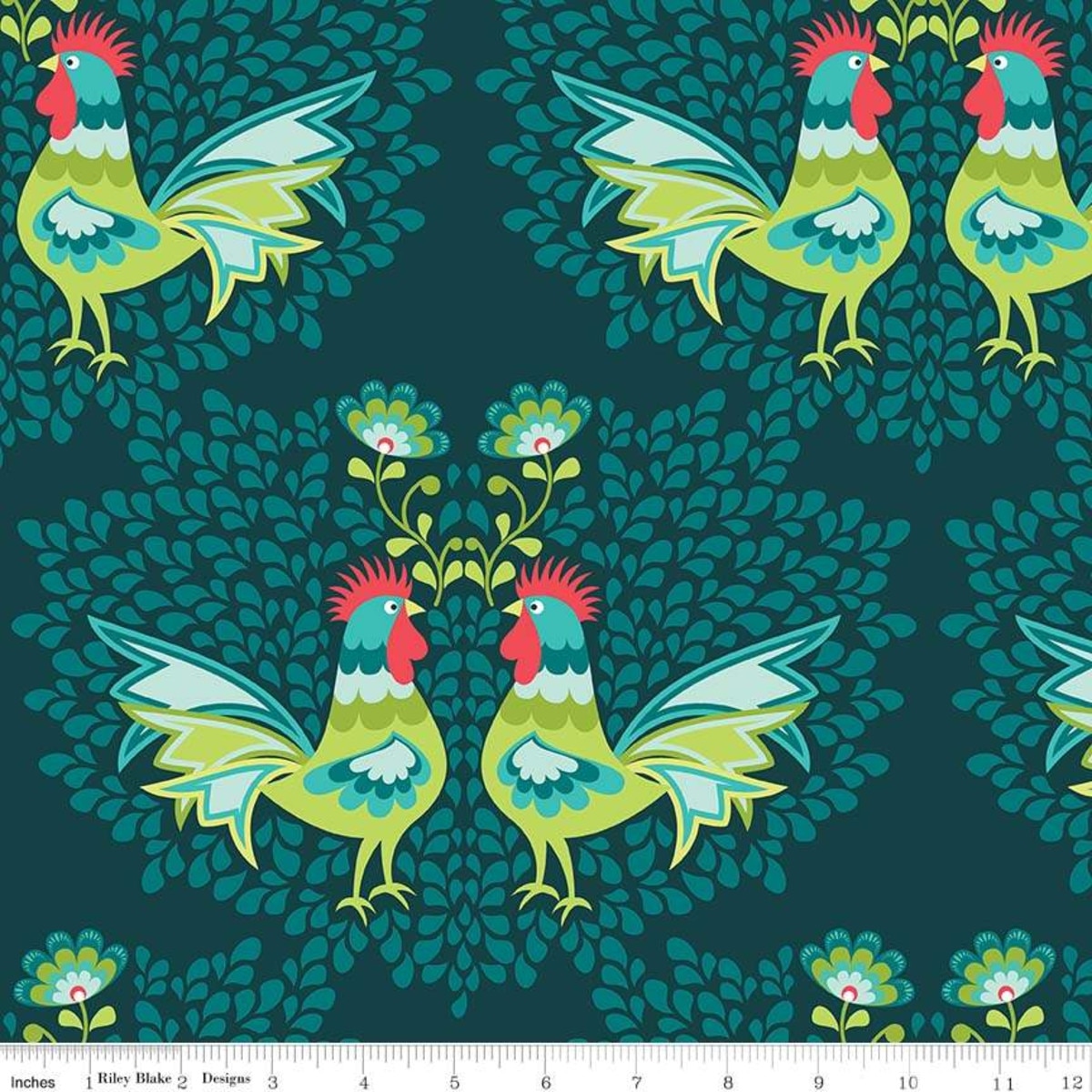 I considered her reasonable objection, but in the end, I opted to go with my gut.
I am happy to report, that when she saw my gathered maxi skirt with thigh-high slit, her opinion changed. She can't be certain if she truly loves it, or loves my attitude and
enthusiasm
about it! My love of it spills over and that makes her smile.
I used New Look 6516 to make this fun maxi peasant skirt.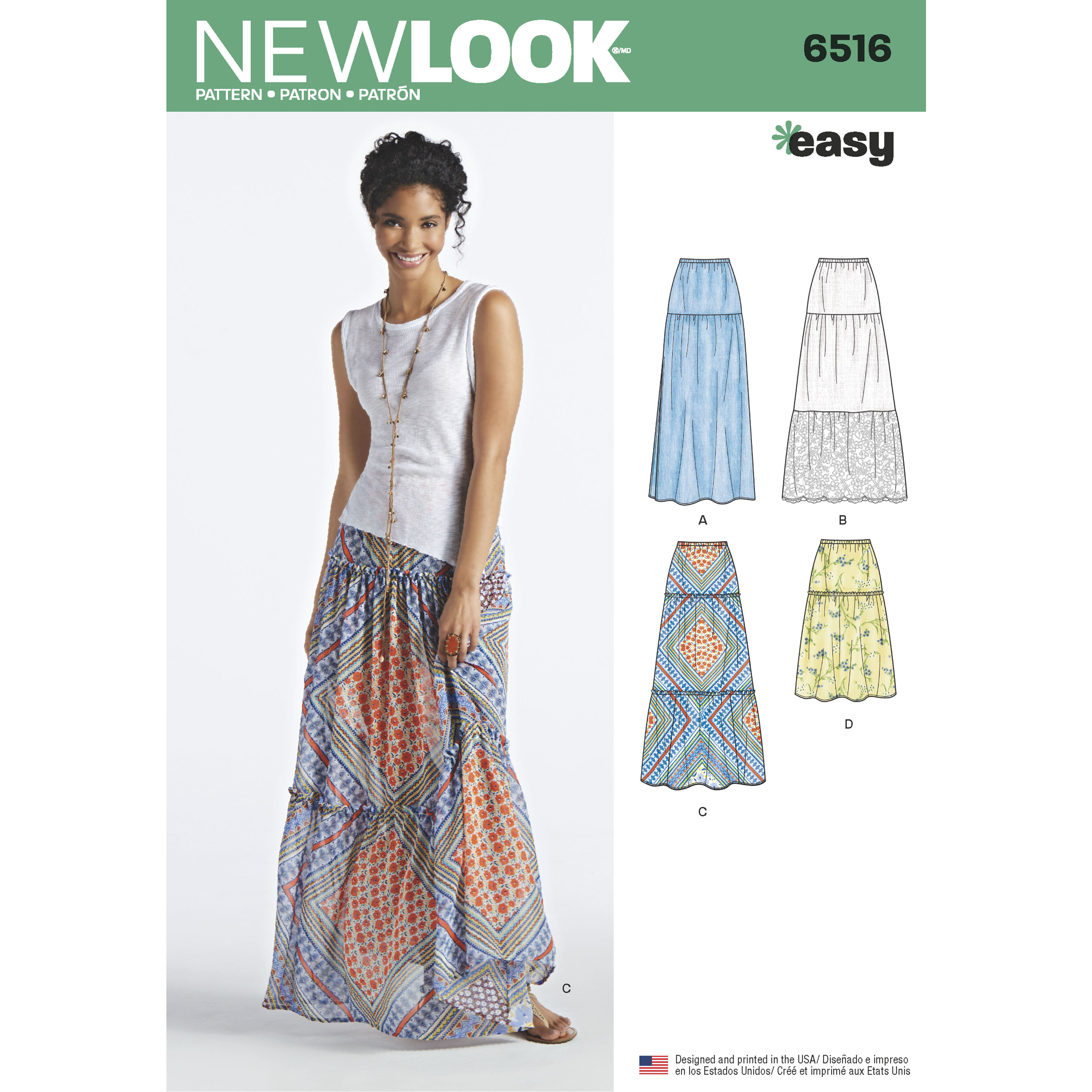 This was a fast and easy project that is perfect for a beginner. To maximize my yardage, I made one small change to the lower panel. Rather than cut the fabric to size, I simply cut it on the fold and used the complete width of the fabric for each front and back panel. This added several inches to the circumference of the lower section. I gathered in the extra fullness distributing them evenly to the yoke.


or untucked with the focus on the gathers.
The side slit hits me just at mid-thigh. It is just the right height to be provocative without being immodest. It also provides the much needed ventilation when moving through these streets.
Today is the first day of school for my kids. That event is usually the first marker for seasons changing and the transition to Fall. I am looking forward to a new season of learning for them and a new season reflected on the thermostat in the months to come.