Sew the precious fabric! It looks better on a body than on a bolt! This is a pledge I am constantly working on as I examine my wardrobe in potential form, also know as my fabric stash. I am at times halted by the fear of ruining the fabric or the unwillingness to lose the thrill of the possibilities of what it might become.
The Summer House Collection of Liberty Fabric by Riley Blake Designs was a recent opportunity to turn precious fabric potential into a treasured garment.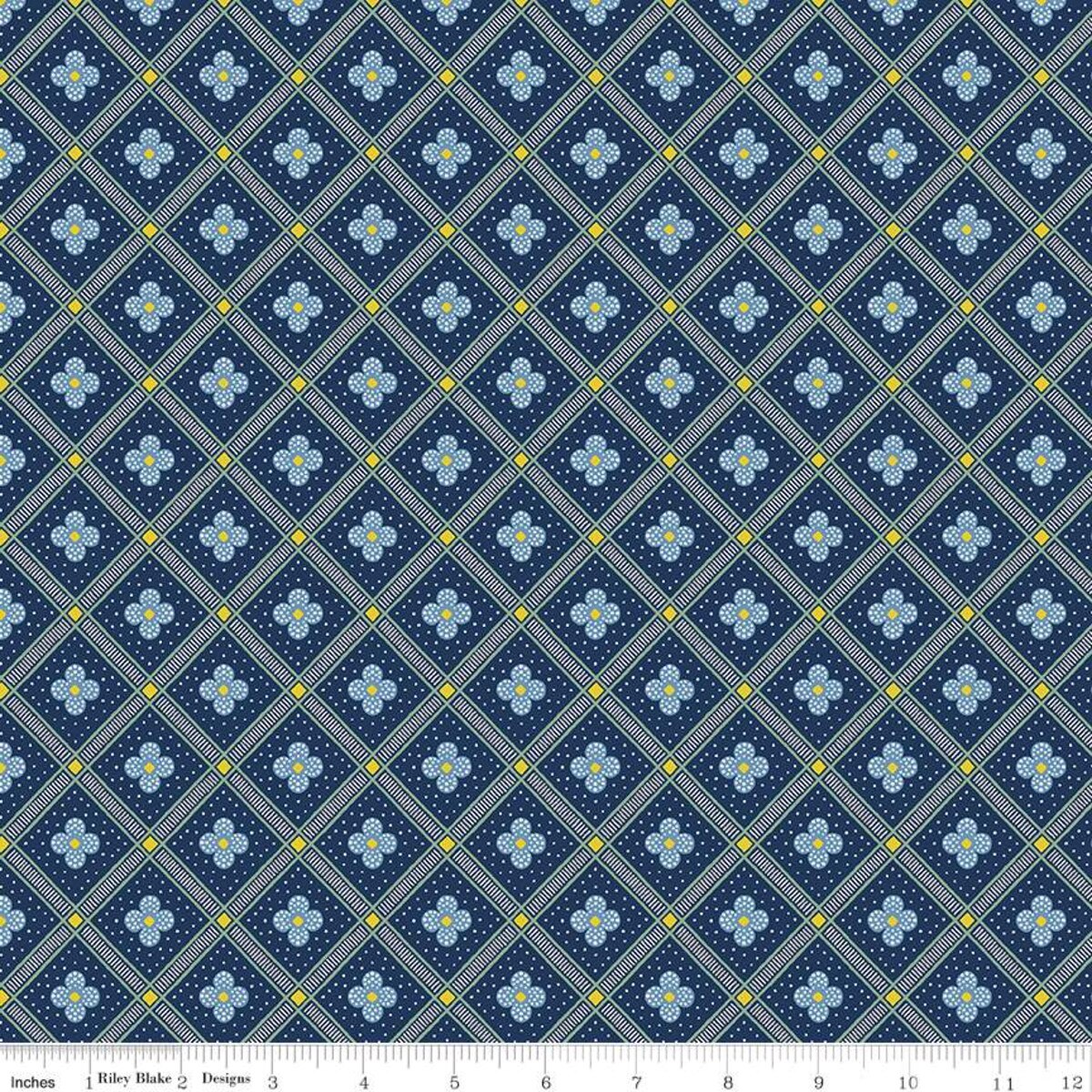 The Summer House Collection Manor Tile Navy
The Summer House Collection Feather Dance Blue
My love of tiered maxi dresses continues with this mixed-print, buttoned bodice take on Mccalls 7834,
The pattern was missing some markings on the skirt pieces. I had to quarter the tiers before gathering and attaching them to the vnext. This issue aside, I love my new dress!
I love the play between these prints and the flow of the fabric.
I love the opportunities to play with the print placement throughout the design. Here is a contrast cuff.
Here it is rolled back with no contrast.
The collar facings and necktie add visual interest to the neckline.
The side slit in the skirt adds a bit of sass to an otherwise conservative silhouette

(I moved the placement because of my occasional need for a knee brace.)
I like that the tie can be worn at the neckline
Or around the waist for a different look
Is "prairie chic" a thing?
I feel modern and old-fashioned at the same time. Truth be told, I am perfectly fine with that.