Happy New Year! I hope your year is off to a happy and creative start. I have enjoyed the holiday season and a refreshed after a relaxing time with my family. I was gifted a set of Kantha blankets from my mother-in-law for Christmas that has kick-started my creativity.
You can read about this Indian stitch craft here and in a few books here. I love the look and feel of these textiles and have contemplated trying my hand at the slow-stitch process. With my schedule, I decided pre-stitched fabric was the way to go for now. The set I received included 5 throw blankets in various colors and prints with options on both sides.
As is my default when I touch textiles, I knew I wanted to wear them! I reached way back in my stash for Butterick 5224 with an eye to make view B.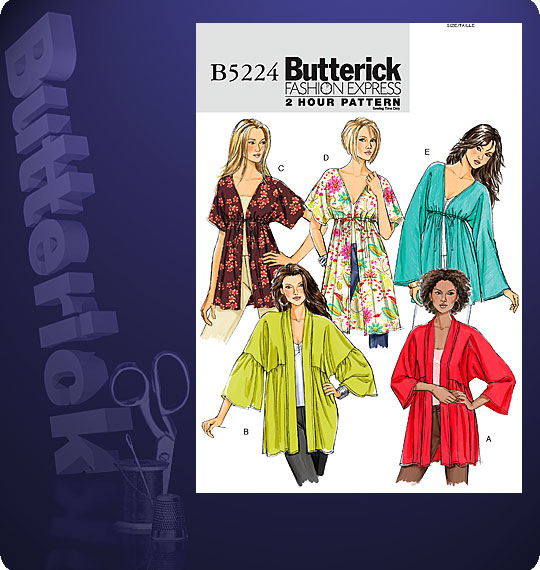 This is a 2-hour pattern, but I made it in 6! Choosing my print layout and coordinating the 2 throws required took the bulk of the time as did my modification for reversibility.
I went back and forth to get it just the way I wanted with the bold green and yellow swirls prominent.
The deliberation was worth it to have a completely reversible jacket.
I love that the second side is a bit more mellow with stripes as the focal point.
The reversibility is achieved by flat felling the seams. I stitched the seams, trimmed one seam down to 1/4in. and folded the larger down, to encase the smaller. I then stitched close to edge.
I double-folded the hem and stitched it down so there are no raw edges on the sleeves and lower edge.
I cut the facings along the edge of the blanket to preserve the hanging threads of the original blanket.
I cut the size medium on this and like the ease and structure of this jacket. There is definitely room to size down if you make this one.
My year is off to a fun and colorful new start. I hope you can say the same!