On one hand, I get frustrated with not having a life to wear the clothes I want to make. On the other hand, I cringe at the introductory awkwardness and small talk involved in participating in social events. I recently received an invitation to an event by a casual acquaintance. My initial (and usual) reaction was to RSVP "Thanks, but no."
Within a few days of receiving and mentally rejecting the invitation, I got some happy mail from Nature's Fabric. The moment I felt the super soft double brushed poly (DBP) fabric, I decided to accept the invitation. I needed to wrap my body in this wonderful stuff! I wanted to make a pretty dress and was excited to have a place to wear it.
I have six yards of this yummy fabric in two colorways. For my first project, I chose to use McCalls 7654, a "Create it" pattern that lets you mix and match the elements. I used the bodice of view B and the skirt of C.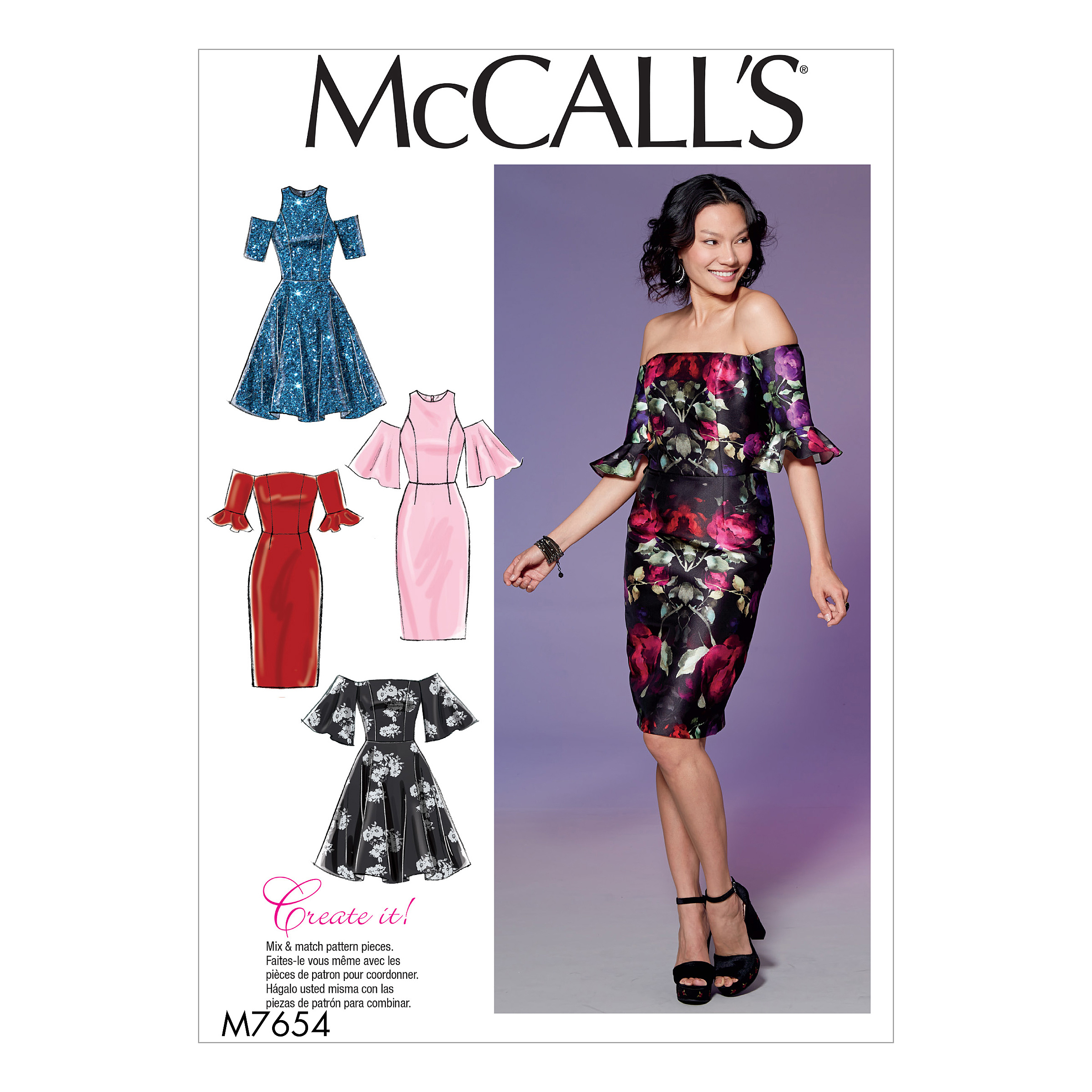 This was my first time sewing DBP fabric so I treated it like any other knit fabric. I pre-washed and dried the fabric prior to cutting with a rotary cutter and mat. For construction, I used a ball point needle, serged the seams, and pressed seams with steam as I went along. I had no issues with the edges lettuceing, or snagging of the fabric as I sewed.
The pattern calls for interfacing to stabilize the bodice and a zipper closure. Because of the stretch, I omitted them. To keep the dress up, I added an elastic casing to the upper front and back between the dress and lining.
I kept the interfacing at the top of the sleeves and with movement, this dress is not going anywhere. It is so comfortable and I love these sleeves! They balance the close fitting body and bare shoulders without me feeling self-conscious,
If making a knit version, it is an easy pattern to make with no complicated steps. It is a good "next step" pattern for a newbie sewist. It includes darts and a lining, but that is as challenging as it gets.
I love this dress! It is just what I had in mind when I felt the fabric. It feels soft and cozy while having body for this project. I don't think I will be able to wait until that event to wear this, date night here we come.
Happy Sewing,
Bianca